Automotive and engineering
We offer cost reduction by optimising logistics
Providing effective packaging solutions developed for optimal logistics, ergonomics and environmental sustainability.
The flexibility allows the Wellplast® materials to adapt to the intricate shape of various automotive components. This allows us to provide effective packaging solutions to maximise the fill rate. Our unique material range includes materials with special features for packing scratch sensitive products, ESD protection and corrosion protection. Wellplast AB has for a long time worked with leading engineering companies and automotive manufacturers and built up a substantial experience. The requirements are high regardless of whether it is packaging for returnable or disposable flows and customised or standard packaging. The experience and creativity of our design department is a valuable asset. In close cooperation  with the client they develop packaging solutions for optimal logistics and with line-side efficiency in mind. Because minimizing environmental impact by maximizing efficiency also builds better business.
Dunnages – Layer pads – Fixating sheets – Totes and Kit boxes
Packaging for demanding applications and sensitive products
The materials Wellplast AB produces are very strong and durable in relation to weight. They are not affected by moisture and water and are chemical resistant. They are clean, which means they do not let go of particles and dust. As they are inorganic, the risk of mold growth is minimized. These features make them well suited as return packaging that can be used for a long period of time.
Scratch sensitive products
It can be a challenge to efficiently and secure pack sensitive products with a lacquered surface. Our different SOFT materials have a smooth surface while being very durable.
Custom packaging
Wellplast® materials can be used for kit-boxes, packaging for scratch- or ESD sensitive products, customfitted fixating sheets and much more.
Corrosion sensitive products
Lubricating and greasing metal parts is time consuming and it is often necessary to wash before installation. With the WCI® material, solutions are designed to eliminate these steps, while still avoiding corrosion during transport and storage.
Battery packaging
Wellplast AB develops solutions for packing everything from small battery cells to heavy load truck-batteries and we also assist all the way through the certifying process.
Wellplast® PPC
Efficient pallet system made of plastic for return handling. Flexible, durable, clean and ergonomically efficient.
Contact us for more information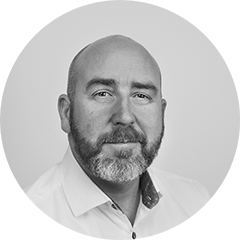 Jonas Friberg
Product specialist - Automotive and engineering
Wellplast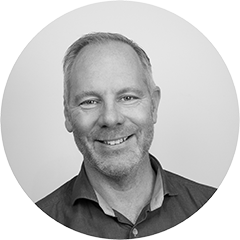 Fredrik Hansson
Product specialist - Engineering and automotive
Wellplast
Wellplast AB
Turistgatan 2
SE-265 39 Åstorp
Sweden
Phone: +46 431 431 444
Fax: +46 431 431 555
info@wellplast.se or use the form
Related packaging and products