Moisture proof and protecting packaging for outdoor handling of building materials
Wellplast AB has for a long time been supplier of packaging to leading companies in the metalworking industry and manufacturers of construction products. The company has built up a solid knowledge of what is required of packaging solutions in order for them to work in all stages. Experience has been built through close cooperation with our customers. The amount of successful projects means that the company has a large experience base.
Packaging for demanding applications and sensitive products
The materials Wellplast AB produces are very strong and durable in relation to weight. They are not affected by moisture and water and are chemical resistant. They are clean, which means they do not let go of particles and dust. As they are inorganic, the risk of mold growth is minimized. These features also make them  well suited as a return packaging for use over a long period of time.
Packaging of sheet metal
Metal is often tough to the packaging material due to high weight and sharp edges. Wellplast® provides superior protection and handles sharp edges well. In addition Wellplast® is light weight and easy to handle.
Packaging of pipes, rods and profiles
Wellplast® acts as a moisture barrier, prevents scratches and stiffen the bundles. In addition Wellplast® is light weight and easy to handle.
Temporary protective material during building
Wellplast® Protec is the optimal protection for floors and other surfaces during construction. The material is very durable. It has a very low weight at the same time as it provides a good protection. It is also easy to fold and cut to fit in size or angles.
Packaging for outdoor storage
Wellplast AB supplies packaging for building materials that are stored and handled outdoors. The moisture resistance allows them to protect well and even when stored outdoors for long periods of time. It can range from boxes handled by craftsmen to protective boards for roofing, slabs and pipes.
Molds for concrete
Wellplast® materials works excellent when casting concrete. Stronger materials to build shapes and thinner to use as release material in molds.
Contact us for more information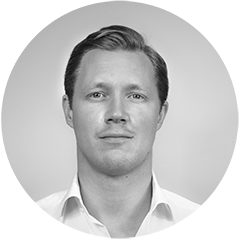 Carl Waldeborn
Product specialist - Construction and steel
Wellplast
Wellplast AB
Turistgatan 2
SE-265 39 Åstorp
Sweden
Phone: +46 431 431 444
Fax: +46 431 431 555
info@wellplast.se or use the form.
Related packaging and products